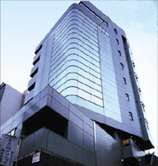 3I stands for Ideas, Innovation, and Imagination, all of which 3I has in vast quantities. 3I is the premiere thinktank and R&D organization, and has regional offices around the globe.



Headquartered in Seattle, Washington, 3I was founded by the belief that the best brains are the best advantage. They constantly try to recruit the world's best and brightest minds for employment. 3I has multiple small offices around the world and firmly believe that one should not relocate to come work for 3I. Known world offices include: Detroit, Houston, Las Vegas, Los Angeles, New York City, Orlando, Pittsburg, and St. Louis (domestic) as well as Athens, Baghdad, Cairo, High-Wycombe, Hong Kong, Kiev, Melbourne, New Dehli, Paris, Reykjavik, Rio De Janeiro, Tokyo, and Vladivostok. 3I also owns three manufacturing subsidiaries: Comp Systems, MergeTech, and Tech Inc.



The current CEO of 3I is Dan Friedman, a native of New York City that works at the Seattle headquarters. Their Chief of Security is Joe Mantz.



3I has recently been linked with the disappearance of Intellidyne scienitist Brad Stinier, but the full events of Stinier's disappearance has yet to be solved. 3I has also hired superhuman vigilantes in the past, such as Bruiser and Cruiser and possibly the infamous Honor Society.